This is an educational and spiritual series held at
Mercy Center in Auburn.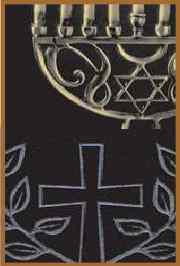 Pathways is an ongoing series that is grounded in the Holy Bible and Christian Tradition.
The members of Pathways will explore the plurality and unity of the early Church. We will examine the Gospel of Cycle C of the Lectionary: Luke, along with its companion volume, The Acts of the Apostles. These two were meant to be read as one: God revealed in Jesus of Nazareth, the Christ—and God's continuing revelation in Christ through the gift of the Holy Spirit. The main characters of the Acts are Saints Peter and Paul. Recent scholarship has also focused on Saint Mary Magdalene. The noncanonical gospels also shed new light on the teaching of Jesus of Nazareth, especially the Gospel of Thomas.
The members of Pathways will also continue the exploration of what a Post-modern spirituality will look like. Using After God by Mark Taylor, and other current writers in Theology and Philosophy, we will construct a way (more likely ways!) of being an
integral Christian in our time.
| | | |
| --- | --- | --- |
| Saint Peter | Saint Paul | Saint Mary Magdalene |
Tuition for the entire series is $325. Participants may also opt to pay per session at a cost of $35 per class (non-refundable). Please note that the retreat on the weekend of May 31 — June 2, 2012 is not included in the $325 tuition cost. Further information is available at the Mercy Center website, and you may register online by clicking here.
Classes are held in the Russell Library at Mercy Center on Saturdays from 9:30 am to 3:30 pm. Bring your own Bible and lunch (refreshments are provided). The following textbooks will be used in this class, and these are available online from Amazon.com by clicking the links below.
Required Textbooks:
Taylor, Mark C, After God. Chicago: University of Chicago Press, 2007 (ISBN 978-0-226-79171-5). London: Atlantic Books, 2007 (ISBN 978-1-84354-396-1).


Willis Barnstone, The Restored New Testament, A New Translation with Commentary, Including the Gnostic Gospels Thomas, Mary, and Judas. New York: W.W. Norton & Company, 2009 (ISBN 978-0-393-06493-3).
Dates


September 1, 2012
October 6, 2012
November 3, 2012
December 1, 2012
January 5, 2013
February 2, 2013

March 2, 2013
April 6, 2013
May 4, 2013
July 6, 2013
August 3, 2013
September 7, 2013

Spring Retreat



May 31—June 2, 2013


(Separate registration required)
This is a series held at
St. Philomene Catholic Church.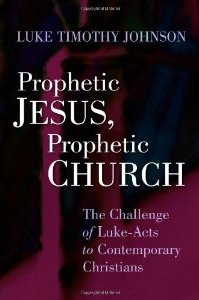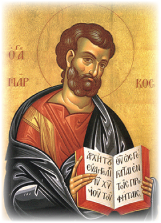 In the Liturgical year of the Church, Cycle B mainly concerns Mark, with John added. In Cycle C, Luke is read. The biblical scholar Luke Johnson believes that Luke should be read with The Acts of the Apostles; these two form a literary unit.
Mark presents Jesus as the Son of God; Jesus proclaims God's Kingdom and challenges the reader to open their minds and hearts so as to hear, trust and live the Good News—and co-create with Jesus the Kingdom of God on earth. There will be failure and disappointment (Good Friday!), but God can be trusted.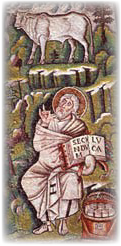 Luke is a reader of Mark's Gospel. Luke uses and changes Mark, creating a new Good News for a largely Gentile audience/community. With Acts, the author Luke creates a prophetic vision of Jesus and the early Church. God's Word of Scripture is fulfilled in the time of Luke and his community.
In this four week study (which might be lengthened to six weeks, if there is enough interest), Deacon Red will lead the participants in an investigation of these two Gospels, with the goal being—how to live as a Christian at the beginning of the 21st century—grounded in the Gospel and co-creating the Kingdom.
Textbooks:
Dates: Wednesdays in September 2012: (5, 12, 19 & 26)
Times: 9:15—10:45 am & 7:00—8:30 pm (or 7:15—8:45 pm)
Location: The space behind the altar in the main church